c3creativedomain@gmail.com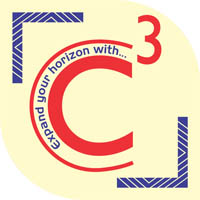 Centre of Computer Education
MS-Office Training Course
1) Get hands-on Office skills and accelerate your career
in Office Management.
2) Learn to use the new advanced language query features
in Excel, get writing and research assistance, better lists
and presentations in PowerPoint.
3) Learn to present data in impactful visual format,
use embedded links & objects , macros.
Microsoft Office (Basic & Adv. Level) Course For Beginners
Tally Prime with GST & MS-Office - 6 Months Complete Diploma Course