c3creativedomain@gmail.com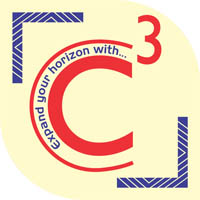 Centre of Computer Education
Share Trading Training in Kolkata
1) Learn Unique Trading Strategy.
2) Learn Price behavior from basic to advance level.
3) Learn Volume Analysis , Sentiment Analysis  buying levels.
4) Learn Proper Entry & Exit points in the chart
5) Learn placing appropriate stoploss
Grow Your Share Trading Skills
Our share trading course is a highly interactive and practical program. We use different Indian and Global stocks to demo nstrate the learning process. The objective of this share market coaching is to prepare investo rs and traders to trade like professionals. You'll learn enough domain knowledge, expertise and be acquainted with the active trading world with an emphasis on Technical Analysis, Risk Management, Trading psychology and the use of case studies.
From our long years of trading experience, we have often seen that traders enter the market without the necessary knowledge and practice. As a result, they take excessive and unnecessary risks hoping for higher returns. Our share market learning center in Kolkata will teach you in-depth knowledge of trading and trade the market successfully with confidence.
Need for Share Trading Training
Stock trading comes with inherent risks of market volatility and uncertainty. Moreover, stock trading without adequate knowledge adds to the existing risks of trading. Hence it becomes important for the trader to get adequate knowledge by getting Professional Stock Trading Education.
Professional stock trading education is important for the reasons:
Get expert guidance.
You increase your potential for success.
Techniques to apply in the market to mitigate the risk.
Money management
Trading education will make it ready for the market.  Below are some of the benefits you can get from Stock Trading Education. 
Knowledge:
The stock market is akin to a battlefield. In the journey always remember you are against someone who is more knowledgeable in terms of knowledge, we will be in a win-win situation only if you get the better of them or trade with them i.e. in the same direction as the professional trader. A trading course will give you in-depth concepts about stock trading and some important tools and techniques that will help you to succeed.
Risk Management:
Protecting capital is key to survival in the market. Proper knowledge is important to decide how to place trades with risk management in every one of your trades.
Trading psychology:
It is said that Success in the stock market comes from psychology. In case a trader loses money or makes a reasonable profit it should not affect the trader's psychology as he should have minimalistic emotions while he is in the trade and once, he comes out as well.
Speed:
The market will not stop for anyone as it is a cycle from east to west. i.e., Japan to US markets, and in this chain many opportunities will be made available to traders so we need to be agile to grab the opportunity as it may come, and our research and orders should be ready even before the market opens. Most trading courses have sessions that will focus on the speed at which students place their orders thus helping students to improve upon the
speed.
Avoid reparative mistakes:
If a trader learns how to trade, he is supposed to improve and not repeat the mistakes he/she has made in the past, this will lead to a setup that is more precise for long-term application for the trader.
Trading Plan:
While you opt for the Professional stock trading education the guide will help you to draft a personal trading plan according to your Capital, Risk, Expectations, and asset class. This is a core document that will decide the flow of trade in your trading journey.