c3creativedomain@gmail.com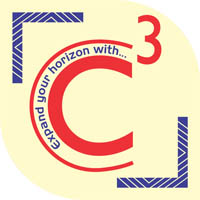 Centre of Computer Education
Accounts Training Institute
1) Get hands-on Tally skills and accelerate your career
in Financial Accounting.
2) The course content teaches students in detail how to
manage and maintain accounts, inventory and payroll.
3) The course is designed for both beginners as well as
professionals to work independently in the field of accounts.
4) This course will enable you to take all business decisions of your own.
Tally Prime with GST Training For Beginners
Minimum Eligibility 10 + 2 Pass
Course Duration 3 Months
Mode of Training Online & Offline
Diploma in Financial Accounting Course
Tally Prime with GST Training
Complete MS-Excel Training (Basic & Advance Level included )
Minimum Eligibility 10 + 2 Pass
Course Duration 6 Months
Mode of Training Online & Offline