c3creativedomain@gmail.com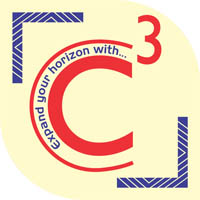 Centre of Computer Education
VB.NET Training Institute
in Kolkata
1) Get hands-on VB.NET skills and accelerate your
 career in Software Development.
2) VB.NET is a object-oriented programming language
designed to create a wide range of Windows, Web and
mobile applications built on .NET Framework.
3) The VB.NET language is designed in such a way that anyone
can quickly develop a simple, secure, robust, high performance –
web, windows, console and mobile application running on .NET Framework.