c3creativedomain@gmail.com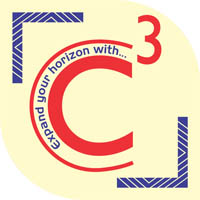 Centre of Computer Education
1) C & C++ are must-knowing programming languages
for everyone who want to start their career in software.
2) Learning these 2 programming languages will ensure
easy understanding of most in-demand programming languages.
3) C provides dual features of portability to run on any platform
as well as the power to control hardware.
4) C++ is an object-oriented programming language for application
development is simple, modern and general-purpose.
Complete Training in C Programming Language For Beginners
Minimum Eligibility 10 Pass
Course Duration 3 Months
Mode of Training Online & Offline
Complete Training in C++ Programming Language For Beginners
Minimum Eligibility 10 Pass
Course Duration 3 Months
Mode of Training Online & Offline